In this article we will explain you everything you need to know about FIFA 20 Ultimate Team Season Objectives. In FUT 19 we've seen how incredibly popular Objectives have been in the FUT community. Season Objectives are part of the wider redefined Objectives system in FUT 20, which will allow you to progress towards rewards for your Ultimate Team beyond a daily or week to week window.
When you login to Ultimate Team you'll find the new Objectives Hub accessible from the FUT Central menu. Inside this hub you'll be able to track your progress towards Season Rewards, jump to the next season objective that you choose to complete, as well as see your progression against Milestones and Foundation objectives.
In FUT 20, Objectives can be grouped together by themes and tasks. Individual Objectives you complete will earn you XP and Rewards, as well as help progress towards completing the Objective group it is in. Completing groups of Objectives will be key to you unlocking larger rewards to help you grow, customize or advance your Ultimate Team.
Season Objectives will be released in 4 ways: Daily, Weekly, Season, and Dynamic Objectives.
Daily Objectives are simple tasks which are released each day and contribute XP to your Season Rewards. They will automatically release each day and expire after 24hrs.
Weekly Objectives are groups of objectives which have rewards and XP associated with the completion of the individual objectives release each week. In case you miss one week's objectives they will stay active in the game for a 2nd week, with the exception of the last week of a season which will expire when the Season does.
Season Objectives are longer term challenges to finish and from the time they are put live they will remain live until the last day of the season.
Finally, Dynamic Objectives are special time-limited release Objective Groups which will not have a regular release schedule and will end after a set period of time determined by the dynamic objective group. These could be tied to campaigns or real world events that are happening in the game during the course of the Season.
Completing Objectives and earning XP will progress your Level on the Season Rewards tab. In the first season there will be 30 Levels, each with its own Season Reward or Reward choice. There will be a diverse mix of rewards available in the objectives feature ranging from packs, players, club customization content or other items to help progress your club such as match coin boosts. 
As you level up throughout the Season, the bigger both the challenges and rewards will become. You'll be able to track your overall progress and see all level rewards in the Season Rewards screen for the duration of the season.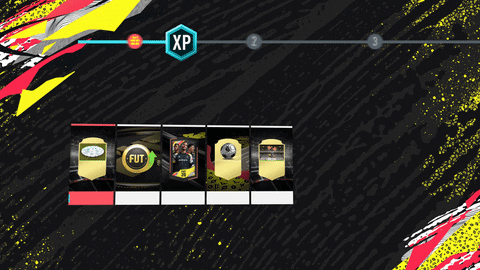 EA SPORTS also introduced two other ways in FIFA 20 Ultimate Team to unlock rewards for your play with Foundation and Milestones Objectives.
Foundation Objectives are the place for new players to learn the ropes of FIFA Ultimate Team, with organized learning objectives grouped together by subjects such as trading, team building and Chemistry.
Milestones Objectives are long term objective groups which are not tied to any Season. Once a Milestone objective group is created in FUT 20 you'll be able to continue making progress against these objectives, unlocking their rewards at your pace. From player feedback we know that many of you have been looking for more ways to progress in FUT and Milestones allow us to celebrate and reward key moments in every player's FUT Club.
Overall there's going to be more choice in the objectives system both in what you want to do with your time as you continue to progress, and which rewards you want to work towards unlocking.
EA SPORTS FIFA 20 launches worldwide September 27 on PlayStation 4, Xbox One, Nintendo Switch, and PC.
The demo for FIFA 20 will be released worldwide on September 12 on PlayStation 4, Xbox One, and PC.